Don't Let the Bed Bugs Bite
Don't Let the Bed Bugs Bite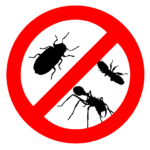 By: Tanya Torres
If you're one of the many who knows the old rhyme "goodnight, sleep tight, don't let the bed bugs bite" then you might be saying it lovingly to your loved ones. However, the rhyme you just said isn't as sweet as you originally thought it was, it's more of a nightmare. It's a nightmare that so many people are secretly dealing with on a daily basis and that nightmare has a name: bed bugs.
So why are these people dealing with it in secret? It's because bed bugs are said to be caused due to a dirty home, however that myth has proven to be incorrect. Bed bugs do not discriminate when it comes to feeding off people. They go after anyone and cling onto whatever is available so they can travel to your home.
One day you will be waking up with a bunch of bites and be wondering why or you might be fooled into thinking that the bites are mosquito bites. No one's first thought is going to be bed bugs because it isn't as talked about as other bugs. So you might be stocking up on mosquito repellent, plants or the plugins that prevent them from coming but it's not working. Nothing is working. You will be racking your brain for months until finally you decide to look behind your headboard and lo and behold there's a small, brown bug on the back of it.
What's next? Well once you find a bed bug then you have to come to terms with that you might have an infestation. If there's just one then continue to look for more. Kill it in the meantime to ensure you don't get bit anymore and get all your clothes and put them in black garbage bags before you take them anywhere else. You will then have to tie them while making sure there is no air in the bag. If you live with someone then separate the clothes in different bags and leave them outside in the sun for a couple of hours. Look through every part of your room even in the electronics.
Once you go through your entire room and find nothing then check out the rest of the rooms. You might find that there's an infestation in another room. Be sure to call in an expert like the Eagle Pest Control, don't just go waste your money on bug bomb.
By contacting a place like Eagle Pest, they will be able to go to your home and determine what to do next, whether it is spraying all the rooms or just focusing on one for the meantime. They can also offer more advice on what to do with your belongings so don't start throwing them away. The business is also locally owned and the owner himself or even his son will be at your door, ready to aid you in all your needs. They offer not only provide crucial information, but they will help you in your time of need with the best customer service available.
After you take your stuff out in bags and leave them in the sun, you can wash them on hot and dry them on high heat. This will ensure that all the bugs are dead. After they spray,  you can bring your belongings to the rooms and put them back.
Whenever you do go out of town and stay at a place, be sure to look at the entire room before taking your things inside it. This will prevent any bugs from getting into your things if you do find something. And remember that even the nicest places can still be hiding bed bugs so always keep your guard up when entering a place that isn't your home.