What Makes El Paso Unique
by Otto
July 27, 2019
0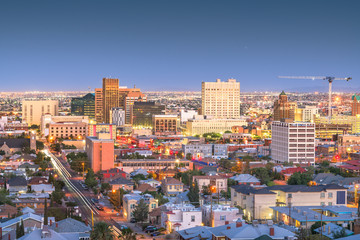 For people moving to or visiting El Paso, they can feel that the city and its inhabitants have unique qualities. In the wake of the heinous shooting earlier this month, a spotlight has been placed on the city and more people have been talking about the character of the city. While that terrible day will never be forgotten in El Paso, it will not define the city in any way. Instead, we thought we'd take a look at a few of the ways El Paso is a unique and wonderful place to live. 
A Rising Food Scene
As you may have seen from our previous blogs, there's a ton of different food choices in the city. We've known this for years, but now the rest of the state and nation is starting to take notice. It's not just Mexican food (though we'd be hardpressed to find better Mexican food anywhere else)—pizza, barbeque, and even Chinese food are readily available and delicious!
History of El Paso
Regardless of how you feel about El Paso history, you can't deny that it has a storied and diverse past. That can be seen in many historical sites like the Mission Trail, El Paso Holocaust Museum, and St. Patrick Cathedral. There are hundreds of years of history that can be learned about and explored. 
Friendly, Diverse People
They say New York is a melting pot, but so is El Paso. There's a mix of many races and cultures, but most people are extremely cordial and welcoming. That may be one of the most defining features of El Paso—the sense of welcoming is contagious, and makes the Sun City shine even brighter. 
Brian Burds & El Paso
Here at Brian Burds Home Selling Team, we absolutely love our city, and encourage everyone to come and experience our city. Contact us today to see how we can help you in your real estate plans!